Change is Coming in Waves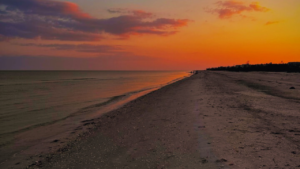 From all of us at Sanibel Arms West, we thank you for your concerns, support, encouragement and kind words as we've committed our energies to the recovery and reimagination of our beloved beach resort. Over the past 7 months, we've seen fantastic progress both across our islands, as well as on property at Sanibel Arms West.
Today, as we look forward to brighter tomorrows, our beaches are clean, our pool is sparkling, our campus is becoming more colorful every day and our plans are moving forward with a dedicated team of professionals working efficiently and with excellent quality.
This WAVES issue is dedicated to all of you who hold Sanibel Arms West near and dear. Our goal with WAVES is to provide you, each month, a summary of news, images (or video!) and milestones on our progress.
We're eager to complete our mission and see Sanibel Arms West welcoming you back sometime in the summer of next year. Stay in the loop with our progress each month with our e-newsletter and blog, and be sure to follow us on Facebook for updates!
Say Hey to Leslie Logan
Leslie Logan joined Sanibel Arms West in 2021 and is our fantastic Community Association Manager (CAM). A Southwest Florida transplant since 1990 (right out of college from Washington State University), Leslie has served a variety of guest services and guest relations roles at two major Sanibel and Captiva resorts in her career, among other endeavors.
"I love my work so much," she says. "We have such a beautiful location for guests and owners to enjoy, gather with family and make memories. I love shelling and love the beach, as well as every opportunity to kind of touch nature. I can't wait for the day that we see smiling vacation faces again and get to say: welcome back!"