It's that Sea Oats Time of Year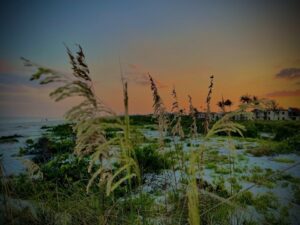 Welcome to the June edition of our blog, dedicated to all of you who hold Sanibel Arms West near and dear. Our goal is to provide you, each month, a summary of news, images (or videos!) and milestones on our progress.
Here on the east end of Sanibel, summer at Sanibel Arms West is slated to focus on roofs, windows and doors — the three most important elements to repel those afternoon showers and help pave the wave for interior efforts down the road.
In addition, electrical contractors are currently on site, working to remove and replace damaged components. We'll certainly keep you up to date on any news we might have to report, via WAVES and social media.
More good news: across both Sanibel and Captiva, we're seeing more and more signs of recovery — from beach parks packed with cars, to attractions welcoming guests again, to long-time dining favorites reopening and new favorites cutting ribbons!
As always, we wish to thank you for your concerns, support, encouragement and kind words as we've committed our energies to the recovery and reimagination of our beloved beach resort.
All of us are eager to complete our mission and see Sanibel Arms West welcoming you hopefully by summer of next year. We look forward to sharing with you here, each month in our blog and newsletter. Be sure to follow us on Facebook for updates throughout each month, too!
Meet Kenny Delevieleuse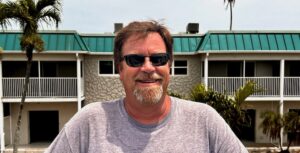 Kenny Delevieleuse has proudly served as Maintenance Manager for Sanibel Arms West for more than 18 years. Prior to joining our team, he served 5 years at a Fort Myers Beach condominium. Originally from Connecticut, Kenny transplanted to Florida in 1993 and has never looked back. "I love what I do and where I do it," he says. "The best part is getting to personally know all the owners and renters and, of course, correcting any issues they may have — to make their stay as great as possible!"